MBA Stochov, XVII. ročník motosrazu Peruc - 23.6.2012
Po sobotní vyjíždce jsem jel hrát divadlo a tak až večer jsem na malý Lumix nafotil pár záběrů. Název prvé kapely mne vypadl, ale pak zahráli jihoameričtí Gutalax úžasnej metal. S Lůďou a dalšímí jsme si ho užili. Následovala tradiční páka a můj odchod po náročném víkendu domů. (Ostatní se bavili až do rána.)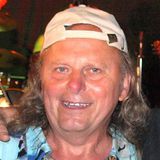 MBA Stochov, XVII. ročník motosrazu Peruc - 23.6.2012
Content will continue after the ad
Continue below for more content
Delete photos and videos from the album
Select all photos or videos you want to delete and confirm the action.
Title
MBA Stochov, XVII. ročník motosrazu Peruc - 23.6.2012
Description
Po sobotní vyjíždce jsem jel hrát divadlo a tak až večer jsem na malý Lumix nafotil pár záběrů. Název prvé kapely mne vypadl, ale pak zahráli jihoameričtí Gutalax úžasnej metal. S Lůďou a dalšímí jsme si ho užili. Následovala tradiční páka a můj odchod po náročném víkendu domů. (Ostatní se bavili až do rána.)
Settings
Public album
Anyone can see the album.
Available only for 18+
Only people who have confirmed their coming of age can see the album with 18+ content.
Hidden album
Only people who know the exact address of the album can see that.
Locked album
Only people who enter the code you set can see the album.
Create photo gifts
From albums and photos on Rajče or even from a computer disk; you can easily and quickly create various photo gifts for yourself or your friends.